Meet Aron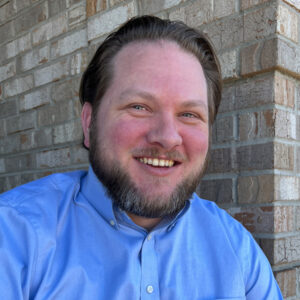 Hello! My name is Aron Newberry, the inaugural Workforce Development Manager at Great Rivers United Way's Great Rivers HUB. My primary responsibility is to collaborate statewide in advancing the Community Health Worker (CHW) workforce, particularly in underserved rural communities.
Having previously served as the Director/Health Officer at the Trempealeau County Health Department and the La Crosse County Covid-19 Vaccine Coordinator, I have always embraced tackling new and complex problems. I firmly believe in seeking collaborative solutions with partners, engaging the community for feedback, and demonstrating the courage to make difficult decisions or changes.
The CHW workforce is essential for promoting health equity, improving access to care, and delivering culturally appropriate services. Their unique skills and community connections make them valuable assets in addressing health disparities to create healthier, more resilient communities.
15 Questions for Aron
What are you most excited about in your new position? I have successfully facilitated building bridges between communities at the County level, but this project has the capabilities to reach the much larger region of Western Wisconsin. I am excited to build/grow something to enhance the lives of all Wisconsinites. 
Favorite color? Blue
Number of children? 2
Least favorite household chore? Any inside chore.
Latest tidbit you've learned about United Way? There are 42 local United Way branches throughout Wisconsin as of 2023. 
Favorite recreational activity? Recreational boating. I don't have one, but if you do, look me up. I'm a good time. 
Genre of music? Almost anything. It either needs to get me pumped up or to calm me down. Sad songs don't usually make the cut.
Most likely to order on a menu? A taco…you can never go wrong with a taco or any of its brothers and sisters the burrito, quesadilla, enchilada, fajita, etc. 
Favorite movie? Gladiator
Most looking forward to the first United Way campaign? Helping to build/rebuild community. 
Role model? The late Senator Paul Wellstone who said, "We all do better when we all do better," which is one of my core life principles/beliefs. We lost him too soon. 
Favorite place to visit? My folk's home in Central Illinois, on the West facing front porch swing, in the summertime. Looking out over an ocean of corn while the sun goes down. Absolute perfection! 
Guilty pleasure? The NFL, what's not to love? Throw in a little fantasy football amongst friends and you have a potent combination.
Memorable moment in the new job thus far? I think watching the first CHW class graduate. They do important work, and it isn't easy. I'm inspired by anyone who commits to a process in service to others. The results may not be immediate, but the investment in people will pay dividends in time. 
Favorite thing about our community? La Crosse is really great. It is a nice small city with a little bit of everything. It has a great deal of history, it's incredibly beautiful, and there is a good sense of community and stewardship.