Meet Connor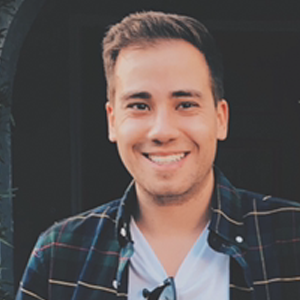 Our newest staff member, Connor Glassen, just started as our Community Engagement Coordinator. Connor is 31 years old and lives with his partner, Thomas, and cat, Chopsticks, in La Crosse. Originally from Racine, Connor came to La Crosse for university at the UW-La Crosse and fell in love with the area right away. He studied political science and economics, and minored in Chinese, graduating in 2016. Connor started his career working in political campaigns and nonprofits, and caught the bug ever since. He has lived in La Crosse on and off for a decade, with moves to Seattle and then Minneapolis before again landing back in his home state of Wisconsin, and college town of La Crosse, in 2021.
Connor came to GRUW from a Wisconsin state agency; however, he traditionally worked in political organization, community engagement, and political fundraising. He was eager to get back to community engagement work and volunteer coordination with an integral organization that helps the Coulee Region.
In his free time, Connor enjoys long walks on the beach; cooking; kayaking; hanging out with Chops and Thomas; trying new restaurants; hiking in our beautiful bluffs; mushroom foraging; and traveling to places he has never been at least once a year, a list that includes China, Australia, Malaysia, Singapore, Thailand, Mexico, Peru, Colombia, Italy, France, and the UK – and growing!
15 Questions for Connor
What are you most excited about in your new position? The opportunity to connect with our corporate partners, volunteers, and donors. The relationship building is what I enjoy most about any of my positions I have held in the past.
Favorite color? I've always had an affinity to a nice bright orange or dusty blue.
Number of children? Just Chopsticks and no plans for any others!
Least favorite household chore? I'd have to say deep cleaning a bathroom or anything that involves scrubbing.
Latest tidbit you've learned about United Way? Our services or partner services have been used over 71,000 times in 2022 in Monroe County alone!
Favorite recreational activity? Going on Fall hikes in the bluffs
Genre of music? Independent Rock and 90's R&B
Most likely to order on a menu? Appetizers/Small Plates and then go to another restaurant to try different appetizers/small plates
Favorite movie? Chocolat or Ferris Bueller's Day Off
Most looking forward to in the first United Way campaign? Learning how they operate and run and making connections with all of our sponsors and volunteers.
Role model? President Lyndon B. Johnson for his work on the Civil Rights Act & Voting Rights Act
Favorite place to visit? Seattle & the Washington/Oregon Coast
Guilty pleasure? Doing my semester abroad in China. I love love love authentic Chinese food. But, my guilty pleasure… I will do a lot for a Crab Rangoon as much as I hate to say it.
Memorable moment in the new job thus far? Tabling at Century foods with my colleagues and being able to practice my Spanish!
Favorite thing about our community? The generosity of it and our proximity to the outdoors along with a very vibrant downtown.